Estimated Arrival: Between Jun 08 and Jun 11. *ETA to USA Only
Shipping & Returns: Free Shipping on most orders over $99. See our Shipping Policy for more info.
Industry Leading Technology used by
Golfers to Maximize Performance
FULL SWING KIT LAUNCH MONITOR
Connect to the most powerful launch monitor experience in golf.


THE MOST CONNECTED
DEVICE IN GOLF
No more guesswork for you or your instructor, see exactly what is going on at your practice or fitting, analyze your data and start playing better golf, faster.


THE MOST INNOVATIVE


LAUNCH MONITOR

Tiger asked for a launch monitor, built to his standards. Innovation led to unparalleled processing power, absolute accuracy, and even more features than he could have imagined.

FEATURES
- Five hours of battery life
- 4K Camera, 1080P Output
- Compact design
- East & fast set-up
- Connect all your IOS devices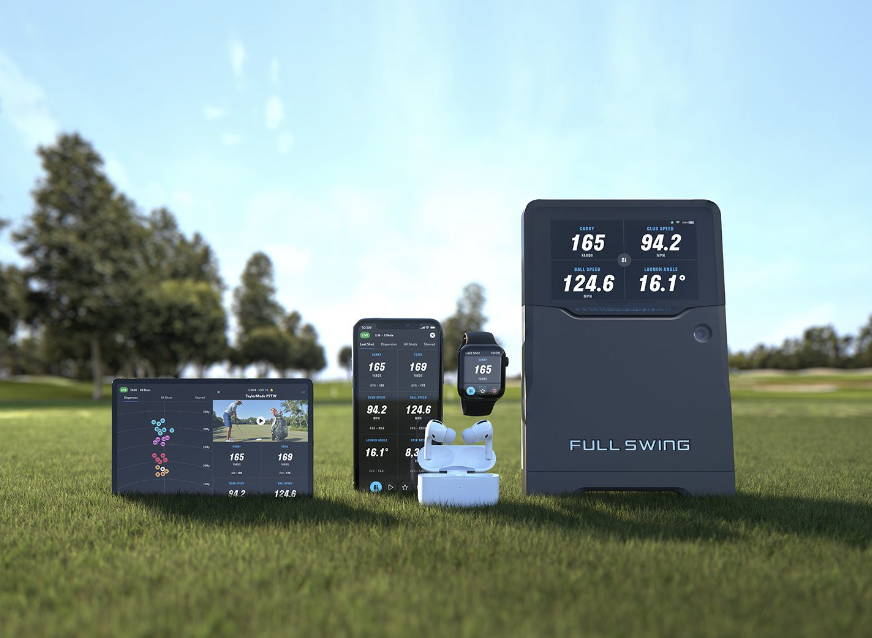 ---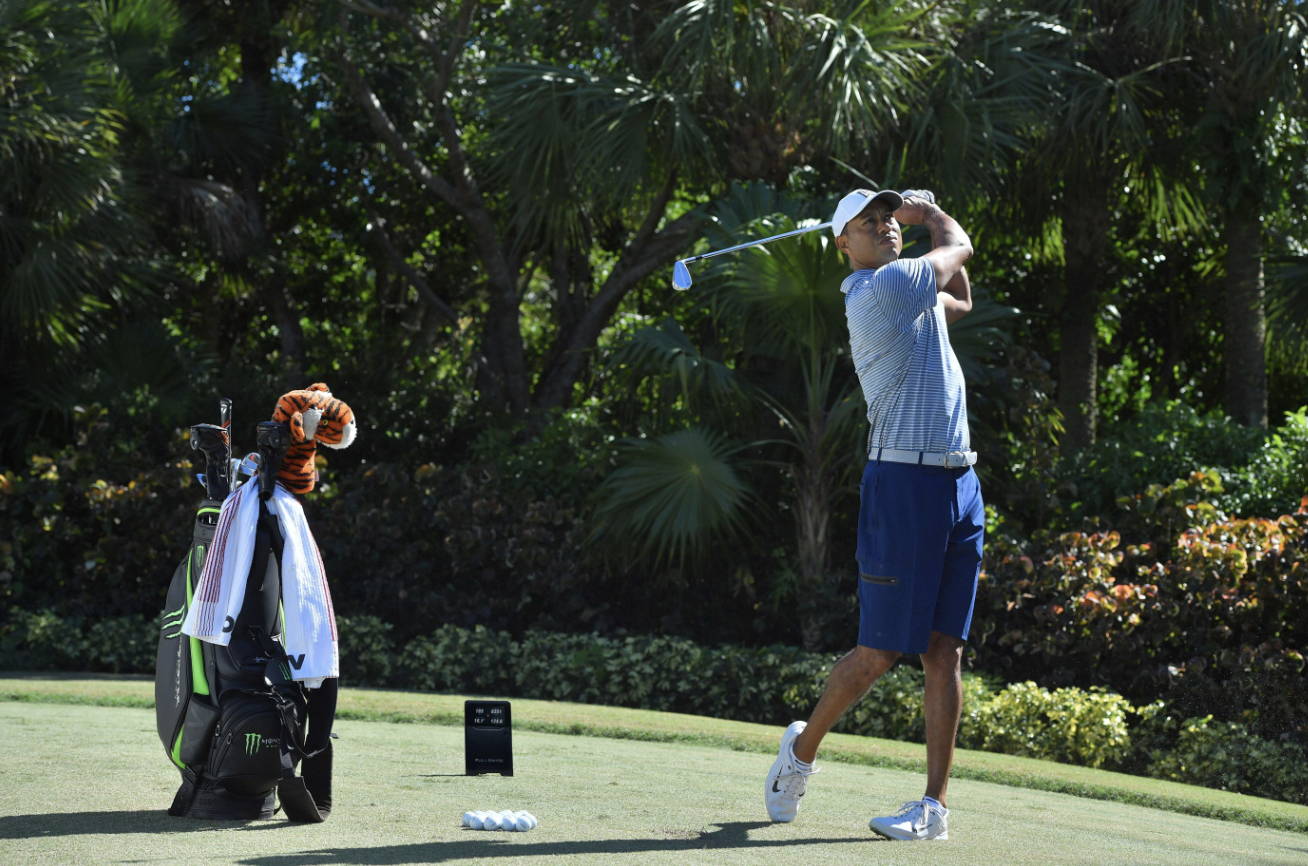 ---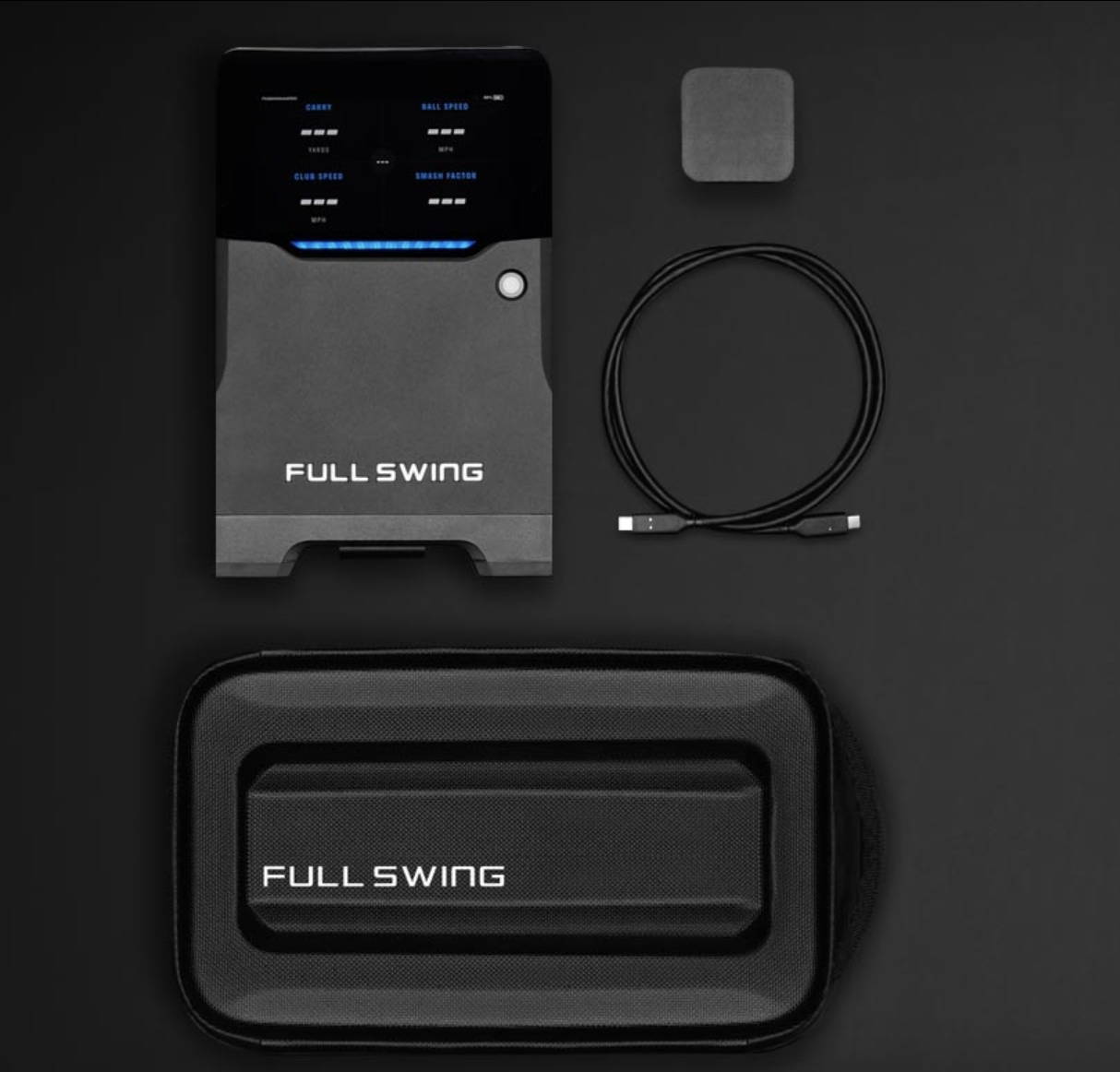 EVERYTHING YOU NEED
TO GET STARTED
No extra accessories fees here, it's all included:
– Full Swing KIT Launch Monitor
– Charging Block
– USB-C Charging Cable
– Protective Travel Case
---
Using the most innovative radar technology in golf, get 16 points of data and see every swing in perfect clarity using our on-board high-resolution camera.


WHAT DOES THE FULL SWING KIT LAUNCH MONITOR SHOW YOU?
16 Points of Data to Unlock YOUR Game
- Carry distance
- Total distance
- Spin rate
- Spin axis
- Face angle
- Face to path
- Attack angle
- Launch angle
- Ball speed
- Club speed
- Smash factor
- Club path
- Horizontel angle
- Apex height
- Side carry distance
- Side total distance
Whether you improve by watching high-resolution video of your swing or want to analyze your 16 points of data, the Full Swing KIT launch monitor is the best way for you to get the most out of your practice. You know that your favorite players and instructors analyze the data of every swing and we wanted to give you a better idea of what each number means so that you and your instructor can better understand how to improve. The below is just a start as we will continue to dive deeper into the data points and how improving each can lead to your best golf.
---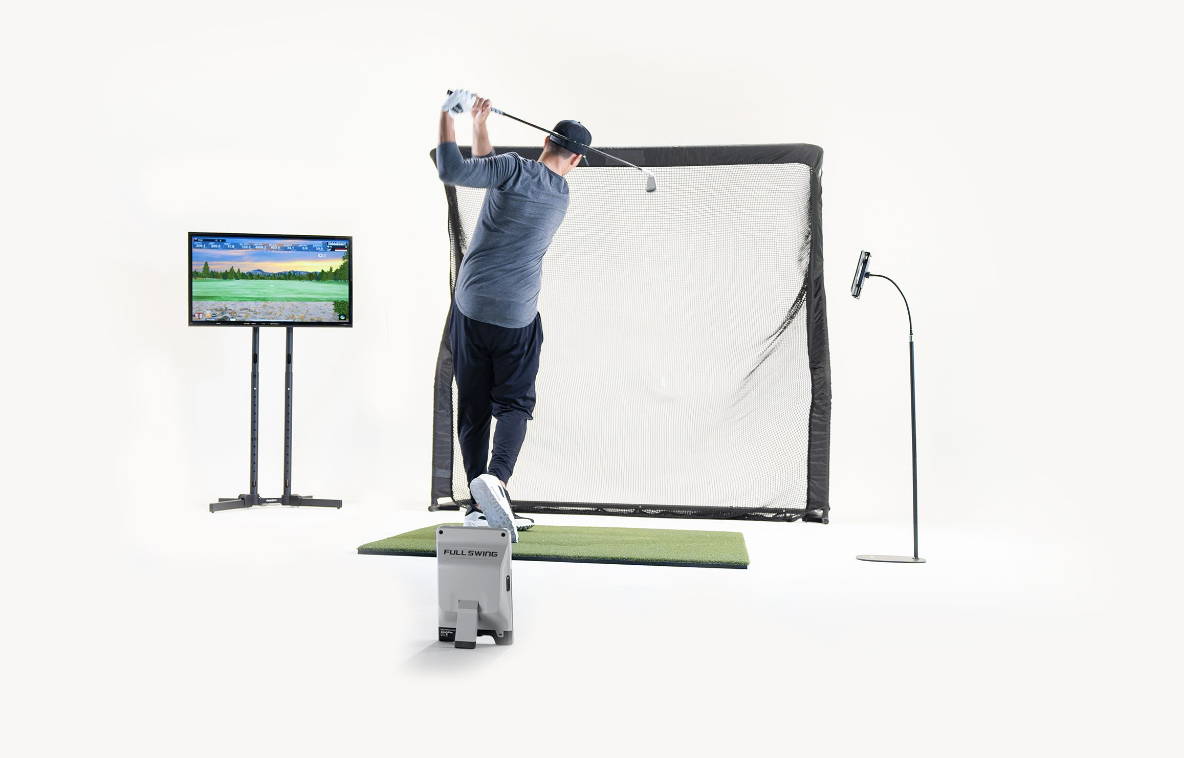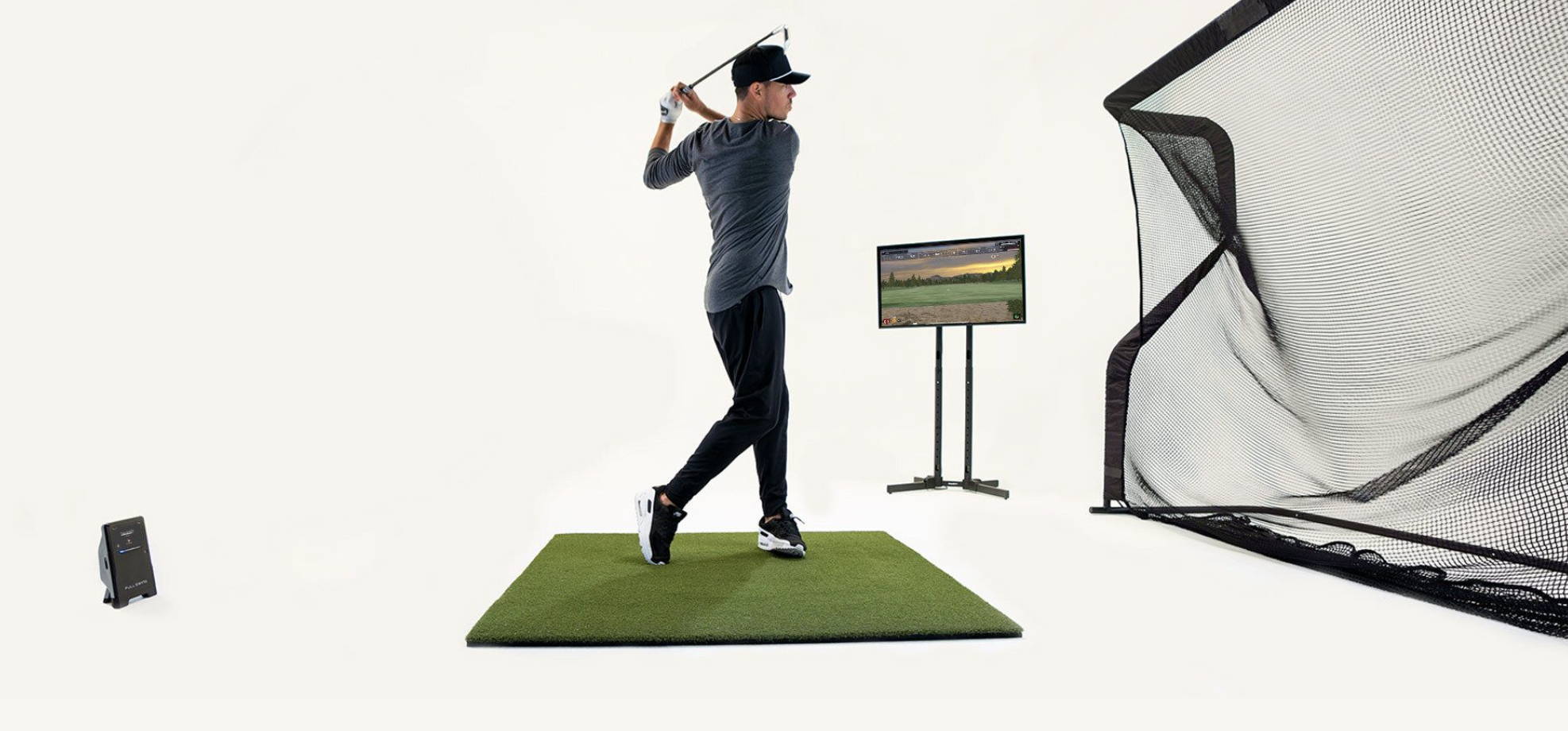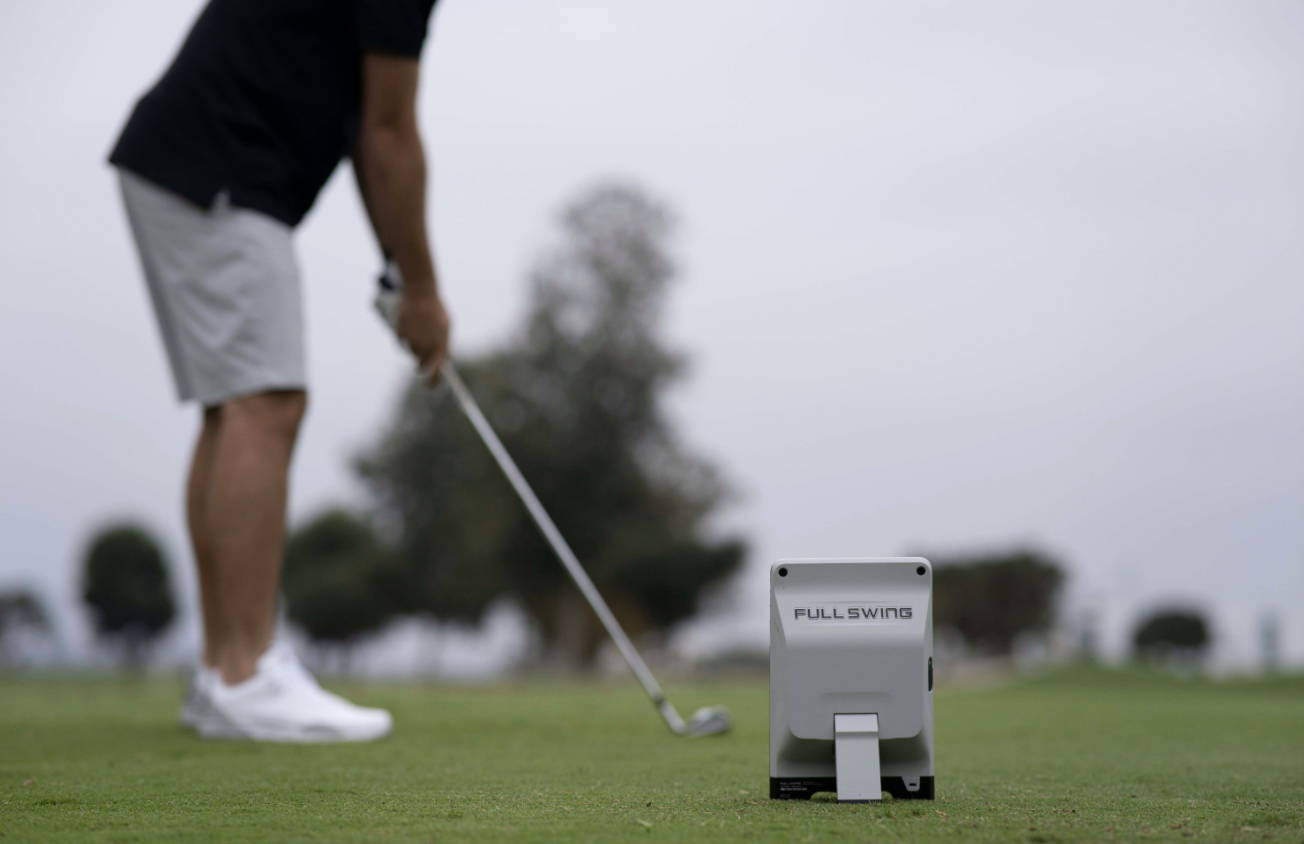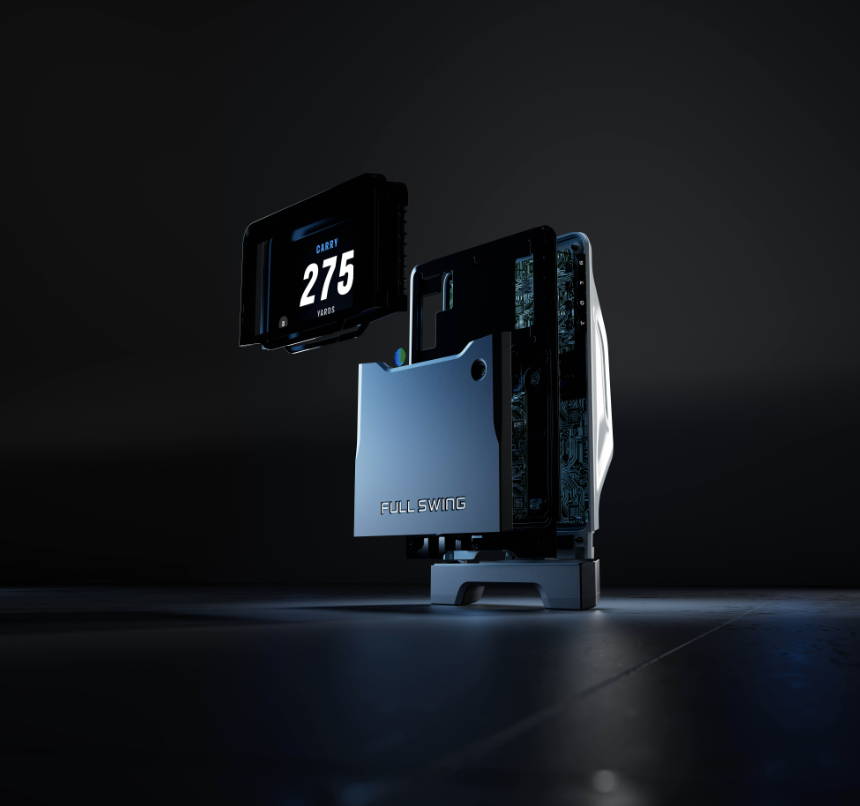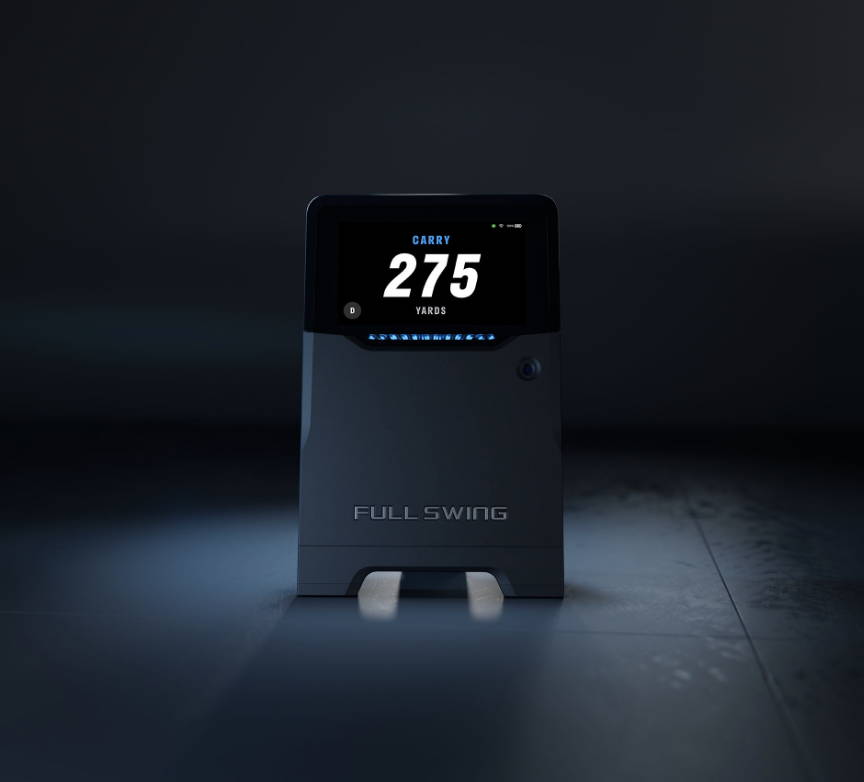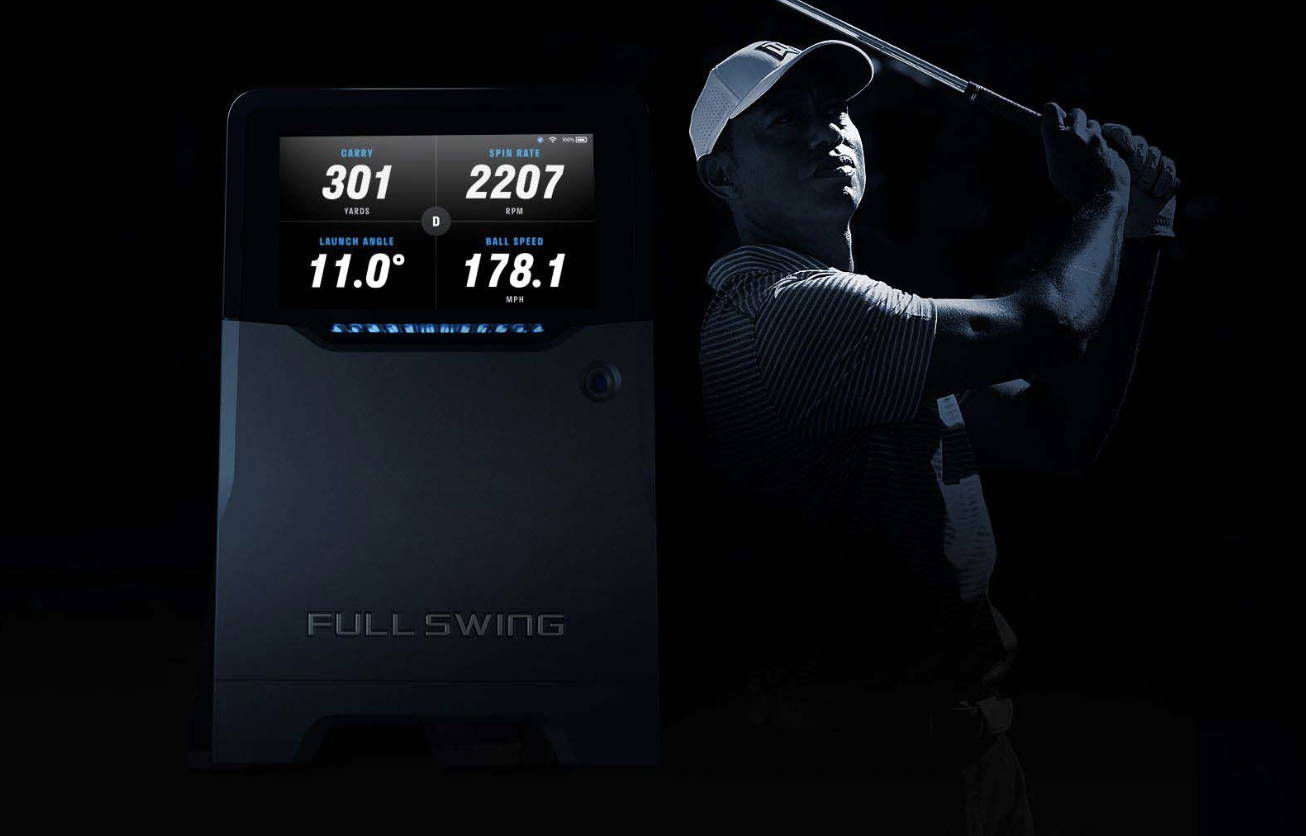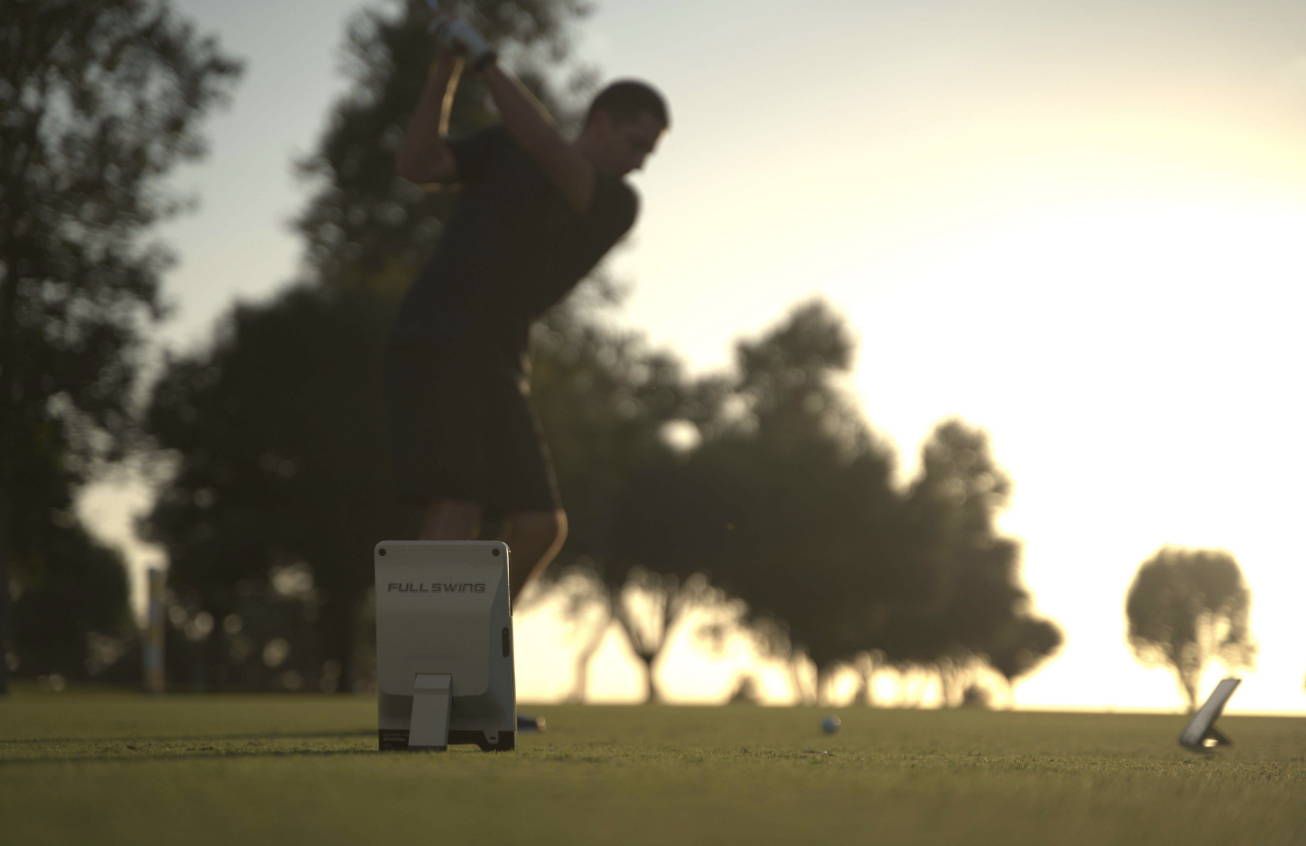 ---